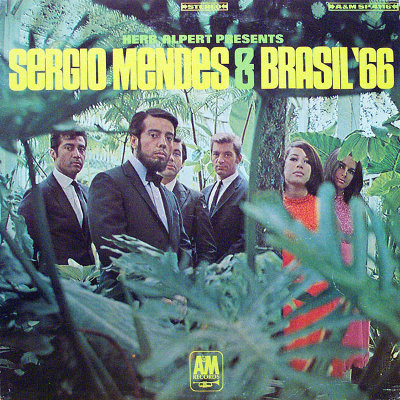 26 Ott

Herb Alpert Presents Sergio Mendes and Brasil '66

Posted at 00:01h

in

Music

follow link
"Mas que nada" potrebbe essere un motto di vita, prima che un grande successo discografico. Sergio Mendes, musicista brasiliano, deve gran parte della sua fortuna a questo brano. Tuttavia, è ingiusto fermarsi al pezzo più famoso.
Il disco: Herb Alpert Presents Sergio Mendes and Brasil '66 non è un The Dark Side of The Moon e nemmeno un Sgt. Pepper's Lonely Hearts Club Band. E', però, senza ombra di dubbio, un album ludico che si ascolta con piacere. E non è poco. Perfetto da ascoltare mentre si guida, mentre si cucina. Ad un party o, semplicemente, pasteggiando un ottimo liquore e fumando – magari – un buon sigaro. E' Pop di pregevole fattura e non pretende d'essere più di quello che è. Proprio per questo, più passano gli anni e più il disco acquisisce valore. Come un'auto d'epoca.
Non si può pretendere d'ascoltare sempre dischi che richiedono uno sforzo (più o meno grande) per ascoltatore. Come non si può passare ad ascoltare roba banale. Questo è uno dei dischi che viene in soccorso alle persone che vogliono sentire della musica "di disimpegno" senza però venir meno ad un certo livello qualitativo.

http://viewtific.com/wp-includes/info/available-phone-number-by-area-codes.html P.S. Se vi piace il genere, vi consiglio anche l'ascolto del disco: Sergio Mendes and Brasil '77 – Love Music.