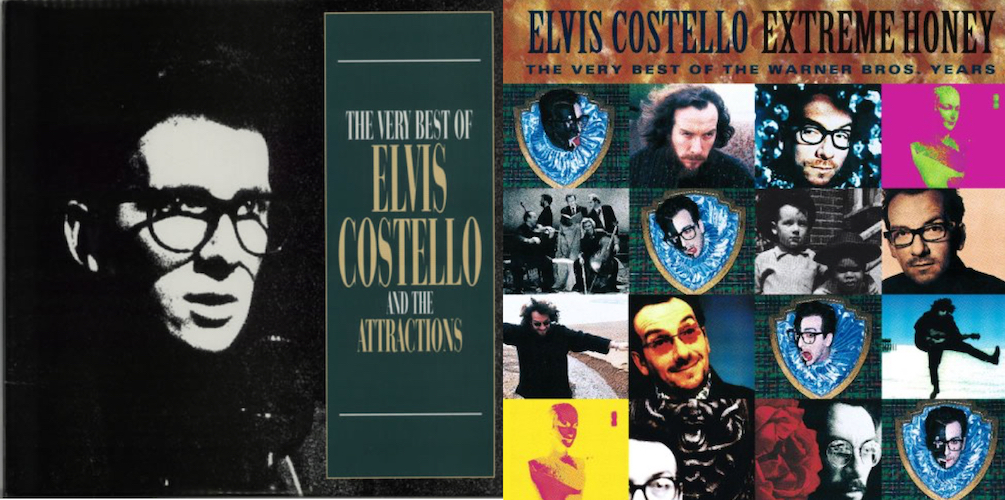 25 Ott

Elvis Costello – due compilation

Posted at 14:12h

in

Music

http://harwoodandassociates.co.uk/news-blog/page/3/
Elvis Costello sta diventando "peggio" di Frank Zappa. La sua produzione musicale incomincia ad essere estremamente difficile da seguire. Anche escludendo gli album in collaborazione con altri artisti (e non bisognerebbe escluderli), ci troviamo di fronte ad una produzione "importante" (volevo scrivere "imponente"). A meno che uno non sia uno scaricatore accanito (ed i Cd, voglio ricordarlo, si comprano), seguire artisti prolifici, anche se particolarmente apprezzati, potrebbe diventare una vera e propria impresa. Iniziare da zero, poi…
Mi chiedono: "come avvicinarmi a Costello"? Da progster tenderei a consigliare degli album. Tuttavia, bisognerebbe almeno comprarne una dozzina. Improponibile.
Cosa fare in questi casi? Un bel respiro profondo… sguardo vacuo e freddo… e si consigliano due compilation. -<

follow url La prima si chiama The Very Best of Elvis Costello and The Attractions 1977–86 e racchiude i primi anni di carriera dell'artista. Tracklist:

buy provigil south africa – Alison
– Watching the Detectives
– (I Don't Want to Go to) Chelsea
– Pump It Up
– Radio Radio
– (What's So Funny 'Bout) Peace, Love and Understanding
– Oliver's Army
– Accidents Will Happen
– I Can't Stand Up For Falling Down
– New Amsterdam
– High Fidelity
– Clubland
– Watch Your Step
– Good Year for the Roses
– Beyond Belief
– Man Out of Time
– Everyday I Write the Book
– Shipbuilding
– Love Field
– Brilliant Mistake
– Indoor Fireworks
– I Want You

La seconda compilation si chiama, invece, Extreme Honey. La lista dei brani è la seguente:

– The Bridge I Burned
– Veronica
– Sulky Girl
– So Like Candy
– 13 Steps Lead Down
– All This Useless Beauty
– My Dark Life
– The Other Side of Summer
– Kinder Murder
– Deep Dark Truthful Mirror
– Hurry Down Doomsday (The Bugs Are Taking Over)
– Poor Fractured Atlas
– The Birds Will Still Be Singing
– London's Brilliant Parade
– Tramp the Dirt Down
– Couldn't Call It Unexpected No. 4
– I Want to Vanish
– All the Rage

40 brani, per iniziare, possono bastare. Se poi, la musica di Costello piace, si può – con calma – passare agli album. La scelta delle due compilation è un male. Ma un male necessario. Gli aspetti negativi della scelta sono molteplici. I primi due che mi vengono in mente. I due Cd coprono un arco di una ventina d'anni. Metà carriera di Costello. Si esclude la fine degli anni '90, gli anni 2000 e gli anni 2010. Inoltre, come amo sempre ricordare, le compilation sono delle approssimazioni. Dei semplici contenitori di canzoni, prese dagli album, che possono giusto stuzzicare la curiosità ma non la conoscenza.Gli album dovrebbero essere sempre i punti di riferimento per comprendere. Tuttavia, di questi tempi, già è un successo riuscire a far ascoltare musica leggermente diversa dall'ordinario. Bisogna accontentarsi.